Top Human Capital Tech Capabilities linked to Value Creation
Hello, and welcome back to my Blog!
Executive Summary
Artificial intelligence continues to conquer heart, minds and investments in multiple business verticals.  In the last two weeks the technology ecosystem continues to show an explosive growth in terms of innovation, and new offerings. There's a lot to get, so let's dive in.
In 2023, AI has risen as a key topic in the CEO/Board agenda to drive value and performance. One thing to keep in mind is the effect of business disruption that Gen AI is generating in talent, jobs, and skills. For example, generative AI experts, data scientists, machine learning engineers (to mention some) will continue to be in high-demand and companies are open to paying high salaries for those AI and data skills. This will require organizations to define an AI & Data upskilling plan and redefine new ways of working.
Other technologies such as Metaverse, Cloud and Web 3 will continue to mature at greater scale. However, recent market analysis shows that organization's readiness is limited to embrace emerging technology. This will require organizations to reimagine its operating models and determine plan for the application of generative AI, deployment and adoption.
Approximately 70% of the US workforce is frontline jobs and they represent a key part of the US economy. New HR Technology is addressing the frontline experience by providing "mobile ready" and "intuitive technology" to connect, engage and simplify processes.
Based on the above, the technology ecosystem launched new offerings and brought more innovation:
Top Human Capital Technology Capabilities
The one-pager below provides a high-level view around key human capital capabilities linked to value creation and a sample of technology platforms to enable your AI use cases.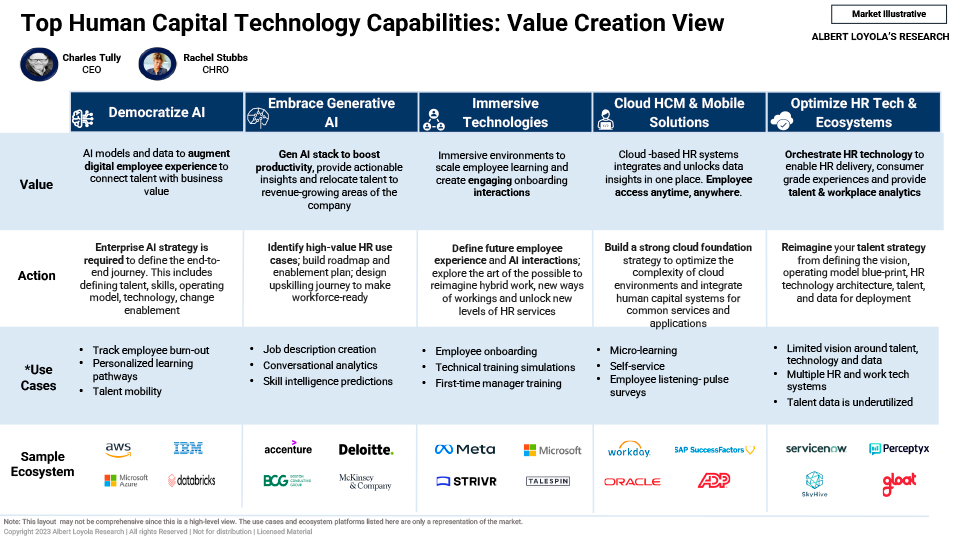 Is this something you see in the market place as well? I would like to hear your thoughts
More to come! Stay tuned.
Note: All views expressed in this article do not represent the opinions of any entity whatsoever with which I have been, am now, or will be affiliated. My opinions are my own.
Share it with your network:
Artificial Intelligence | Employee Experience| HR Transformation| Advisor| Speaker
Albert brings global market research experience  to help executives harness intelligent technologies, reinvent HR, re-skilling and employee experience across NAR, APAC, LATAM and EMEA regions.
[fts_twitter twitter_name=AlbertLoyolaM tweets_count=6 twitter_height=450px cover_photo=yes stats_bar=yes show_retweets=yes show_replies=no]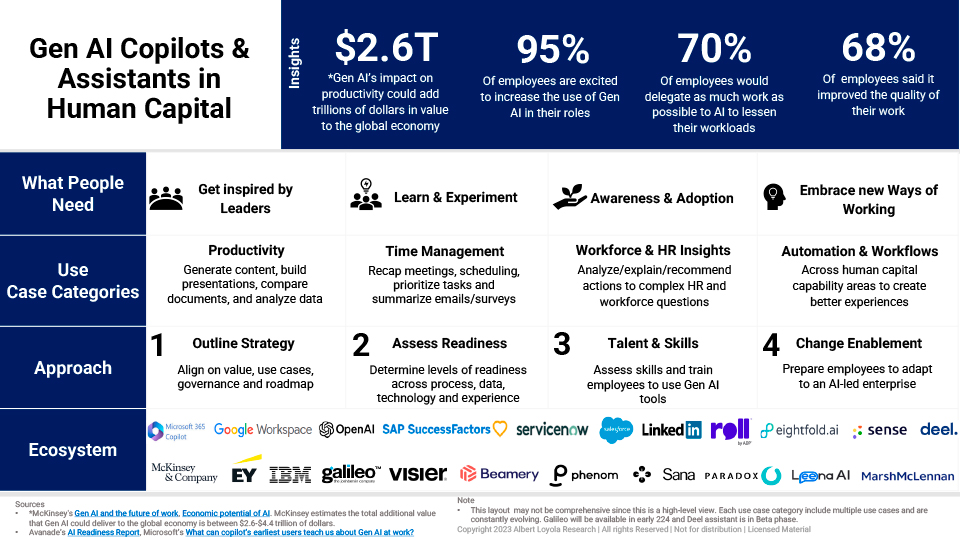 Market Insights
Hello, and welcome back to my Blog! AI Copilots are on the rise! Since the
Read More »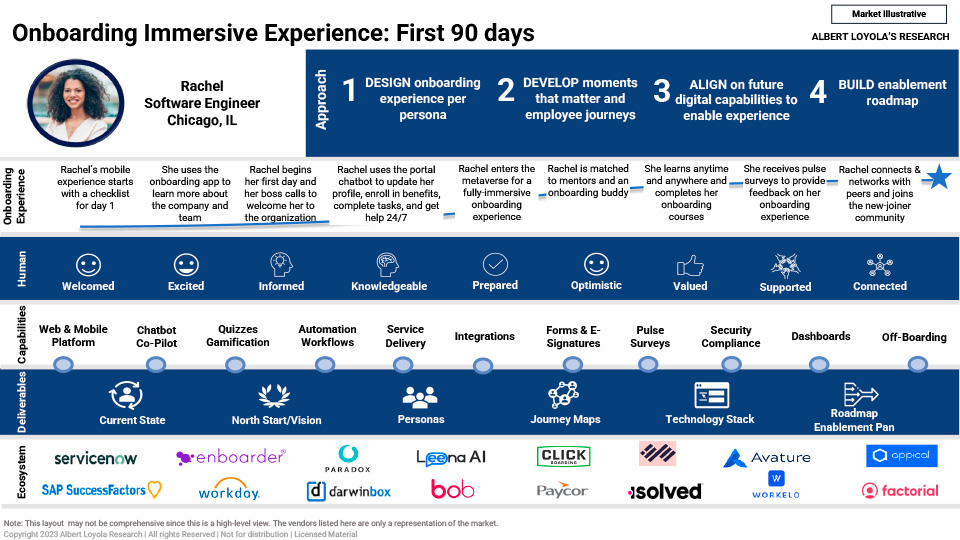 Market Insights
Hello, and welcome back to my Blog! As Gen AI continues to disrupt markets and
Read More »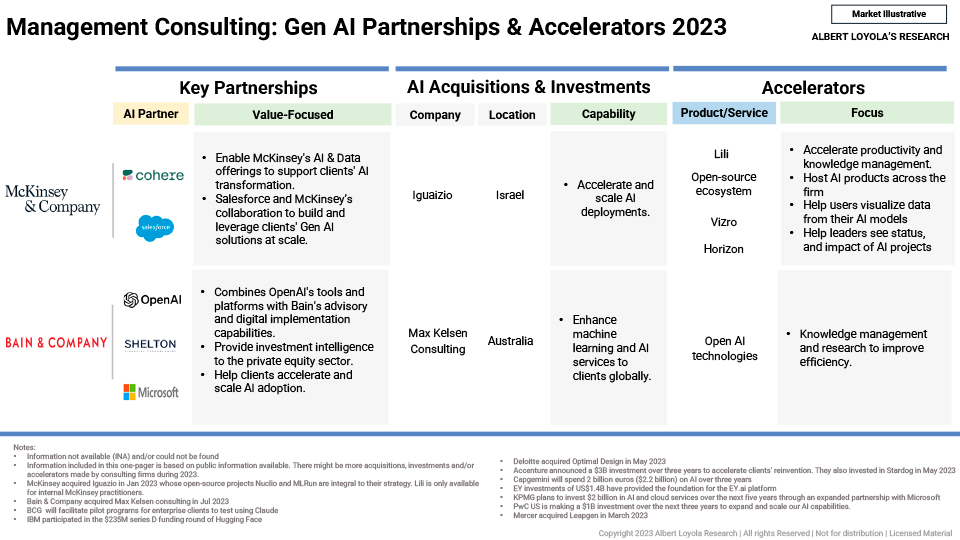 Market Insights
Hello, and welcome back to my Blog! With 40% of enterprises planning to invest in
Read More »