Market Watch for Talent & HR Sept-Oct 2022
Hello, and welcome back to my Blog!
Executive Summary
HR Tech market consolidation continues across the ecosystems, HCM software systems and experience enterprises platforms are building out portfolios of best-of-breed solutions to help their clients reimagine employee experience and talent strategy. They are also working on consolidating and integrating data from different data sources to provide insights and analytics for decision making
Despite market constraints and startups valuations struggles, venture capitals and investors keep investing in HR Tech. However, investments are made in a more conservative way. For example, US VC deals is decreasing for the second quarter in a row. According to Pitchbooks "deal value hit a nine-quarter low in Q3, with only $43 billion invested in VC deals across all stages".
HRTech, Workday Rising and SAP SuccessFactors Connect Conferences brought together vendors, customers, partners to announce new product releases, partnerships, and acquisitions.
Furthermore, consulting companies are also expanding and building out relationships with leading HR Tech vendors to provide a full-service combo to solve problems in Talent & HR.
The metaverse is In the spotlight with Meta Connect! Microsoft and Meta announced their partnership to deliver immersive experiences to bring Teams, Windows apps and games to Quest devices. Overall, the metaverse is now part of the C-Suite agenda and companies are actively creating a talent pipeline to lead and implement metaverse initiatives.
The Metaverse is still in early stages and more software, hardware and tech capabilities (edge computing, IoT, blockchain etc.) need to come together to enable an immersive experience.
Adobe made one of the largest acquisitions of a venture-backed company in the technology space and acquired Figma for $20 billion.
New Offerings & Partnerships
Relevant Acquisitions
Adobe acquired design platform Figma for a $20 Billion deal. The deal price is an outlier at a time when software startup valuations are slowing down. See news HERE.
Envoy acquired workplace platform Worksphere for undisclosed amount. This is a second acquisition in 2022 (Office Together in Aug 2022) following a $111M equity financing round in January that valued the company at $1.4B. See news HERE.
Talespin, an extended reality company, announced investment from WestRiver Group, and acquired "Pioneer Adaptive Learning' Platform" from Singularity Group. See news HERE.
Relevant Articles
Josh Bersin published:

 

TechCrunch published

"Meta announces legs". See article HERE.

McKinsey published

"Digital twins: What could they do for your business?". See news HERE.
Events
Gartner Reimagine HR Conference; Oct 24-26, 2022, Orlando, FL. Subscribe HERE
Art of the Possible
"Anki's spiritual successor hits Kickstarter with some impressive moves" reported by

 

TechCrunch. See news HERE.
More to come! Stay tuned.
Note: All views expressed in this article do not represent the opinions of any entity whatsoever with which I have been, am now, or will be affiliated. My opinions are my own.
Share it with your network:
Artificial Intelligence | Employee Experience| HR Transformation| Advisor| Speaker
Albert brings global market research experience  to help executives harness intelligent technologies, reinvent HR, re-skilling and employee experience across NAR, APAC, LATAM and EMEA regions.
[fts_twitter twitter_name=AlbertLoyolaM tweets_count=6 twitter_height=450px cover_photo=yes stats_bar=yes show_retweets=yes show_replies=no]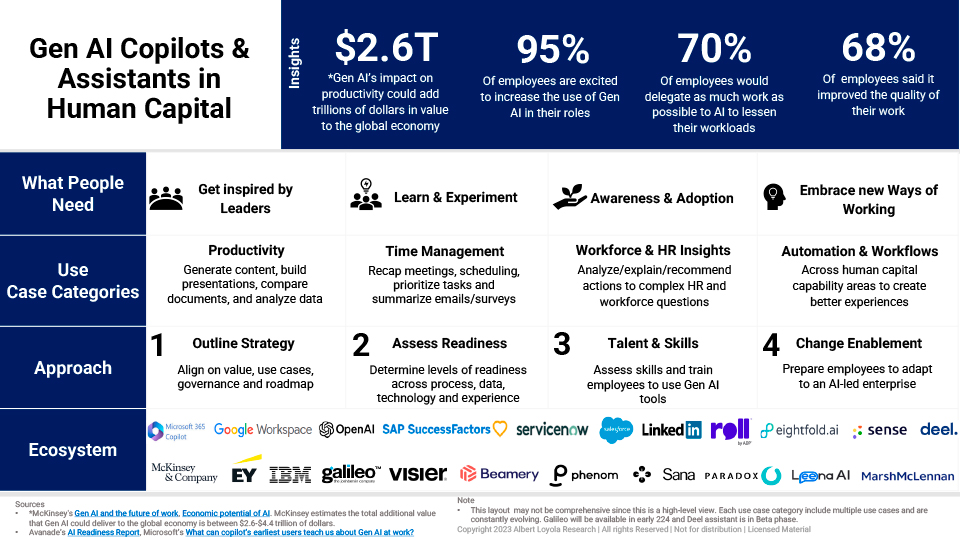 Market Insights
Hello, and welcome back to my Blog! AI Copilots are on the rise! Since the
Read More »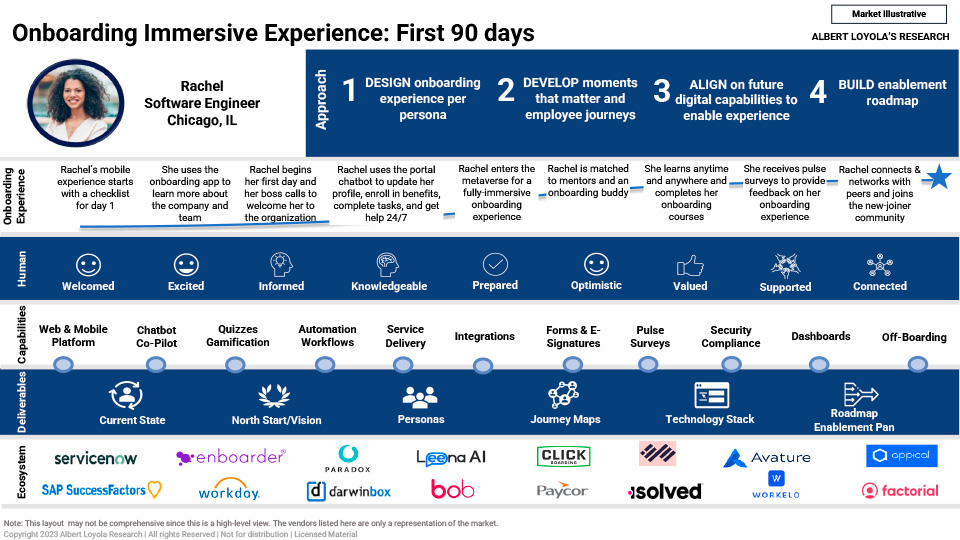 Market Insights
Hello, and welcome back to my Blog! As Gen AI continues to disrupt markets and
Read More »