HR Technology Market Watch April- May 2023
Hello, and welcome back to my Blog!
HR Technology Market Watch April- May 2023
Executive Summary
More than 75% of companies are looking to adopt big data, cloud computing and AI in the next five years according to the World Economic Forum (The future of Jobs Report 2023) and 81% of companies are planning to adopt new education and workforce technologies by 2027.
The wave of layoffs continues to create uncertainty and stress in the market and expanding outside technology. According to Layooff.fyi tech companies slashed more than 185,000 in 2023 alone compared to 80,000 in March to December 2020.
Management consulting services, transportation, food, media, and finance companies are also feeling the impact and conducting a series of layoffs over the next months.
On the other side, we have seen a lot of activity around Generative AI, skill ontology, and go-to-market partnerships to provide new services/offerings to assist companies in developing an enterprise strategy enabled by AI to unlock business value.
As far as HR Technology, almost every vendor is working on bringing to market generative AI offerings. Some use case where this technology can help are around hire at scale, productivity upskilling and employee self-services.
UKG and Google Cloud announced a partnership to embed generative AI capabilities into UKG's HCM suite. I look forward to seeing the progression of this partnership and how the market and competitors react to it.
HireVue acquired Modern Hire bringing together a comprehensive platform to address multiple use cases in the talent acquisition space.
Market uncertainty and new talent and organizational demands are accelerating the need to develop skill-based organizations as a new form of operating model for work, and the workforce. AI is playing a key role here to build sustainable talent pipelines and to deploy talent into growth areas of the business and accelerate people development.
Unleash America brought together the greatest minds around HR technology, data, and vendor ecosystem to find new ways to connect talent and skills to value.
Highlights
Generative AI Investments & Partnerships
Generative AI POV
HR Technology
What is the Impact?
Clients are looking for a market perspective around generative AI to drive revenue growth, to increase efficiency and productivity and to find new ways to speed enterprise transformation.
Technology adoption is a main driver for enterprise reinvention. This capability will require new skills, changes in structures/jobs, talent, and new ways to go-to-market to serve customers.
Upskilling is a powerhouse to enable organizations to anticipate future talent needs, assess skills, build sustainable talent pipelines, match talent to internal opportunities and develop skills of the current workforce to address business demands.
Talent and workplace demands are shifting the way organizations are connecting people, data, and technology to support complex business operations.
Relevant Articles
Bloomberg published:

 

"IBM to pause hiring for jobs that AI could do?". See news HERE.

Harvard Business School published:

"Is AI coming for your job?". See news HERE.

The World Economic Forum published:

"The Future of Job Report 2023". See news HERE.
More to come! Stay tuned.
Note: All views expressed in this article do not represent the opinions of any entity whatsoever with which I have been, am now, or will be affiliated. My opinions are my own.
Share it with your network:
Artificial Intelligence | Employee Experience| HR Transformation| Advisor| Speaker
Albert brings global market research experience  to help executives harness intelligent technologies, reinvent HR, re-skilling and employee experience across NAR, APAC, LATAM and EMEA regions.
[fts_twitter twitter_name=AlbertLoyolaM tweets_count=6 twitter_height=450px cover_photo=yes stats_bar=yes show_retweets=yes show_replies=no]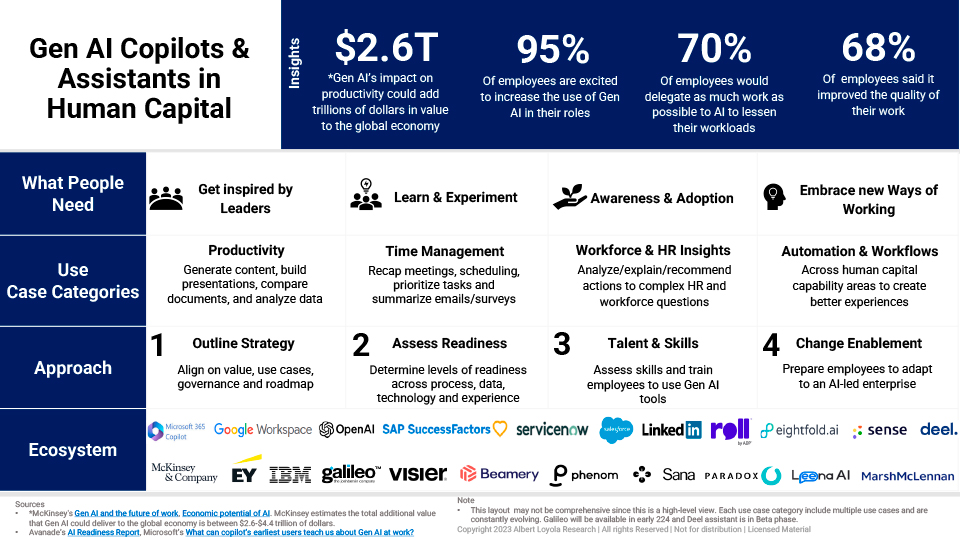 Market Insights
Hello, and welcome back to my Blog! AI Copilots are on the rise! Since the
Read More »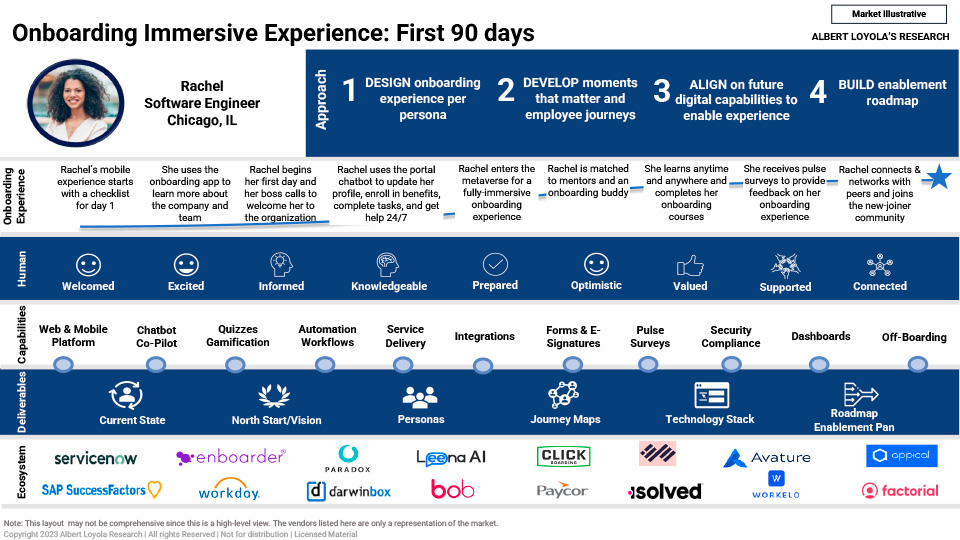 Market Insights
Hello, and welcome back to my Blog! As Gen AI continues to disrupt markets and
Read More »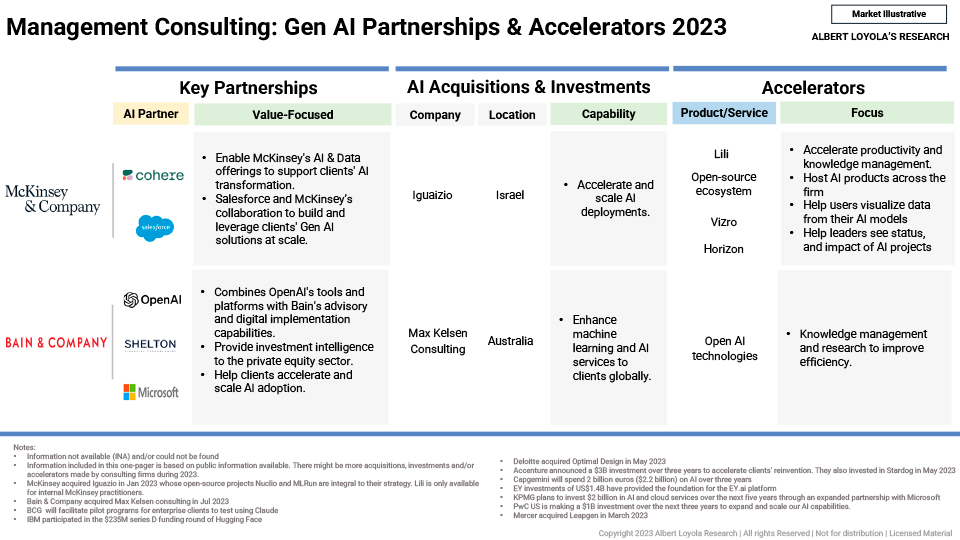 Market Insights
Hello, and welcome back to my Blog! With 40% of enterprises planning to invest in
Read More »