HR Technology Innovation Sept-Oct 2023
Hello, and welcome back to my Blog!
HR technology innovation is unstoppable. Workday Rising, Success Connect and HR Tech conference events brought together more than 30,000 customers, partners, and consultants to discuss the latest trends, products and offerings to prepare organizations for Gen AI adoption and impact in the future of work and talent.
Latest reports for Q3 HR technology investment showed a slowdown in terms of funding and acquisitions with significant Y-O-Y decline (58%) with just 66 deals tracked in Q3'23 and (44 deals) vs Q1 2021. However, Q4 Oct started strong with a lot of innovation and acquisitions i.e., Atlassian acquired Loom for $975 million, 365learning acquired eLamp, and Access Group acquired Diversely.
For the last three weeks I spoke with multiple vendors and here are some key highlights:
Microsoft is investing heavily in employee experience, performance, learning and communications products. Microsoft Viva as one-stop shop for user experience and enable employee's moments that matter.

Workday, SAP Success Factors, and Oracle and others are deploying and investing heavily in Gen AI to enhance HCM products (employee-centric focus) and built ecosystems of validated responsible AI technology partners to bring innovation from hire to retire.

Gen AI copilots/assistants and more AI copilots/assistants to hire faster, enable experience, productivity and performance management. Multiple HR tech vendors working on this capability (use-case focused).

Every business transformation involves a talent transformation. This is where systemic HR comes to play to connect business needs and talent data to meet customer demands.

Skill intelligence as core capability to turn talent into competitive advantage, anticipate workforce changes and drive business performance and growth by:

Identifying future talent and skills needs
Assessing talent and skills gaps
Developing skills of the workforce
Matching talent with internal opportunities
Measuring skill progression and
Managing talent performance and careers
Frontline management technology is on the rise with new services and capabilities to elevate experience, performance and boost productivity. Big investments and new offerings by Microsoft, UKG, ServiceNow, WorkJam and Beekeeper.
The one-pager below showcase the most relevant innovation between Sept and Oct 2023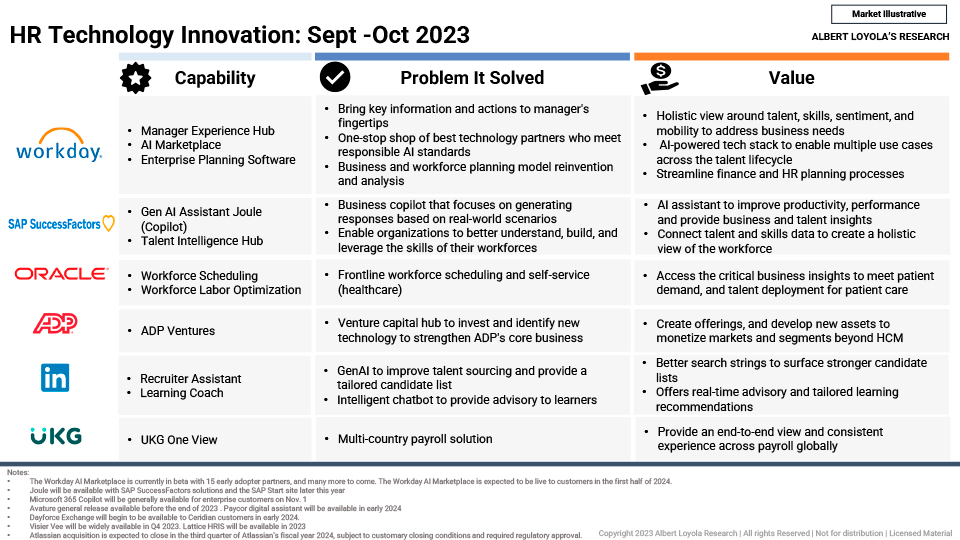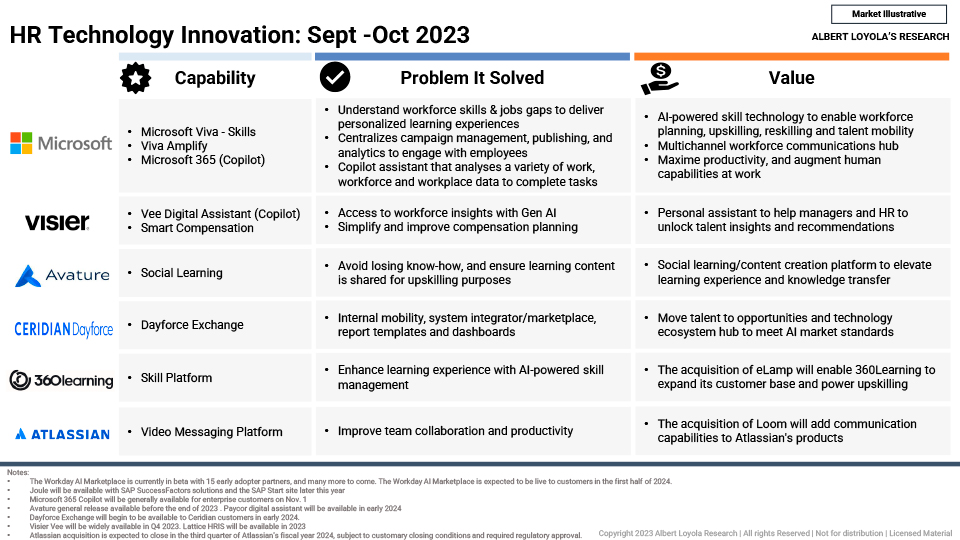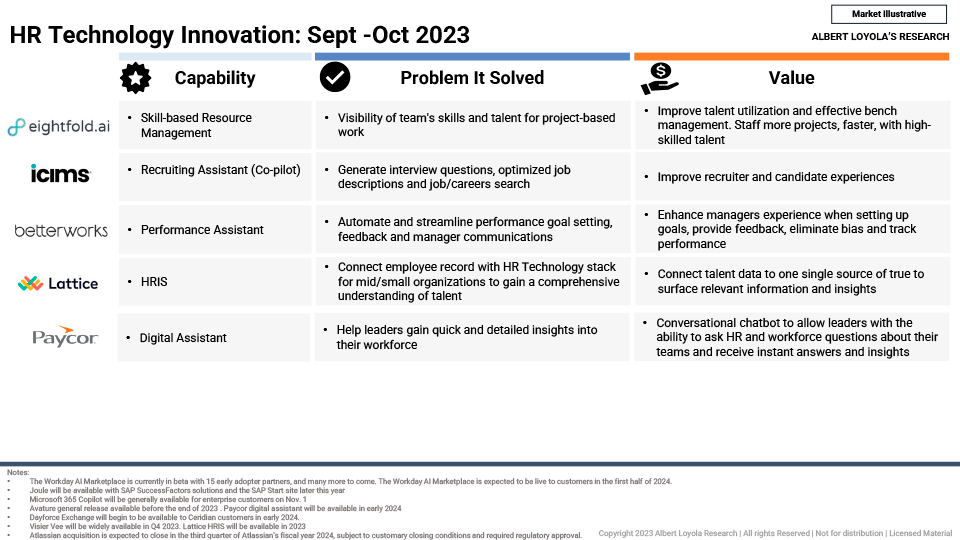 If you are HR Tech vendor, please connect with me to learn about your product.
I would like to hear your thoughts. Did I miss anything?
Share it with your network:
Artificial Intelligence | Employee Experience| HR Transformation| Advisor| Speaker
Albert brings global market research experience  to help executives harness intelligent technologies, reinvent HR, re-skilling and employee experience across NAR, APAC, LATAM and EMEA regions.
[fts_twitter twitter_name=AlbertLoyolaM tweets_count=6 twitter_height=450px cover_photo=yes stats_bar=yes show_retweets=yes show_replies=no]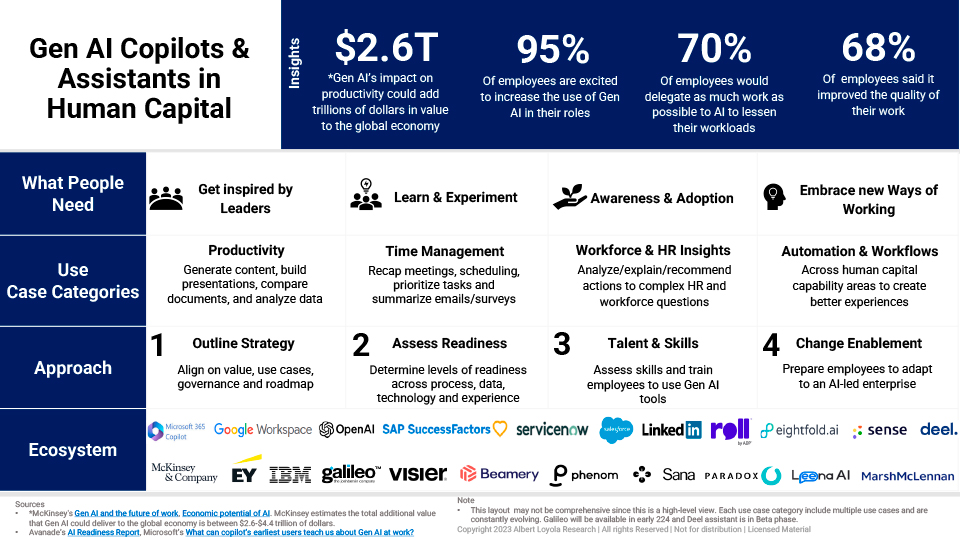 Market Insights
Hello, and welcome back to my Blog! AI Copilots are on the rise! Since the
Read More »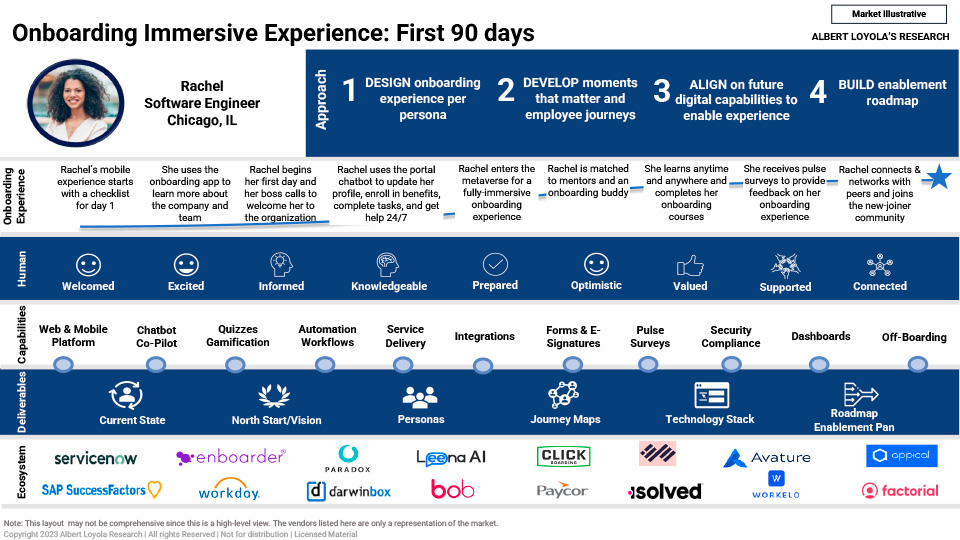 Market Insights
Hello, and welcome back to my Blog! As Gen AI continues to disrupt markets and
Read More »