How do we deploy talent into new growth areas of the business?
Hello, and welcome back to my Blog!
Develop and implement a talent marketplace strategy and match people to development opportunities sounds easy, however, it's extremely complex since it involves managing several factors such as:
Vision and business case alignment
Experience and program design
Talent and Skill data
Platform selection
Support system
Leaders and Managers buy-in
Etc.
The biggest challenge for a marketplace is not implementing the system/platform and/or services, it's the ADOPTION of a new CULTURE of MOBILITY. Not every company is ready for it.
If implemented right, companies have real-time visibility of talent and skills. Talent can be redeployed to support growth areas of the business, reduce hiring cost and meet client demands. From the employee perspective, it elevates engagement, retention and makes the employees owners of their careers.
How the Talent marketplace market respond?
Talent marketplace vendors have evolved and matured overtime. In 2022-2023, we have seen more vendors competing in the marketplace ecosystem. Some key acquisitions and partnerships were made to expand offerings and services:
ServiceNow acquired Hitch and launched its AI-powered skill intelligence offering
SuccessFactors launched future-ready workforce to connect talent to opportunities
Ceridian launched its career explorer offering to provide access to career pathing and opportunities
Skyhive is partnering with Fuse to transform skills, learning, and careers
Upwork and Open AI are partnering to bring AI talent experts to support organizations in their AI journey
Neobrain acquired Flashbrand to strength its talent management offerings in the US market
Gloat is now embedded in Microsoft Teams to provide opportunities in the flow of work
Opportunity
I believe there is a huge opportunity for talent marketplace vendors (with cash for acquisitions) to combine performance, learning experience and internal mobility capabilities and expand its footprint (some are already doing this) and centralize skill and talent data.
From the enterprise perspective, it provides employees with access to projects to fill skill gaps, develop skill-building experiences that align to business needs, provide visibility into existing talent ecosystem and promote internal mobility and upskilling to develop a skill-based organization.
Talent Marketplace One-Pager
The slide below connects personas with experience, strategy and talent marketplace capabilities.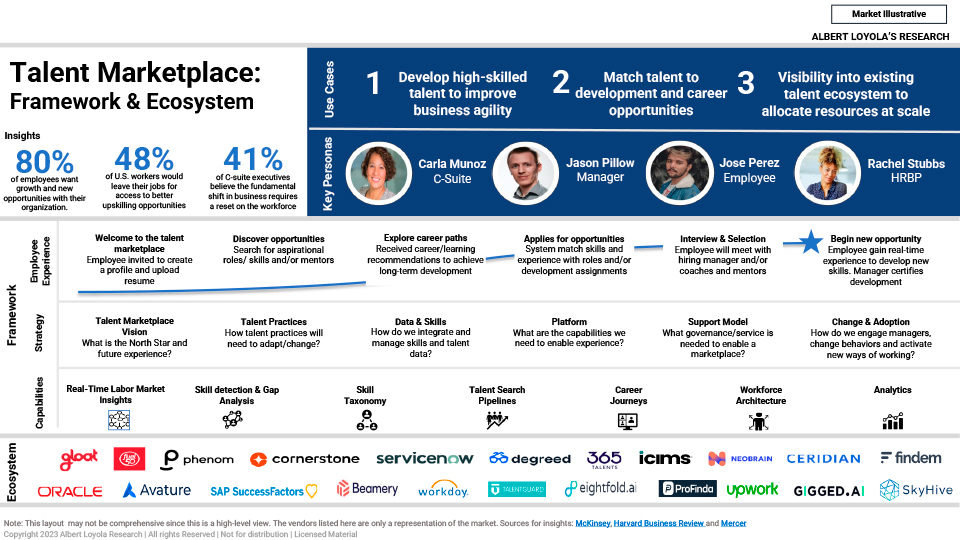 Here are some additional thoughts that I learned working with clients on their internal mobility journeys
Change management is required to align leadership, activate mindsets, behaviors, skills and embrace new ways of working
Reimagine talent and HR practices and processes
A strong talent marketplace strategy is complemented by a platform accelerator and a detailed talent strategy
Start small with an MPV and/or a pilot to gather feedback and prove value
I would like to hear your thoughts. What other challenges have you seen implementing a talent marketplace?
Share it with your network:
Artificial Intelligence | Employee Experience| HR Transformation| Advisor| Speaker
Albert brings global market research experience  to help executives harness intelligent technologies, reinvent HR, re-skilling and employee experience across NAR, APAC, LATAM and EMEA regions.
[fts_twitter twitter_name=AlbertLoyolaM tweets_count=6 twitter_height=450px cover_photo=yes stats_bar=yes show_retweets=yes show_replies=no]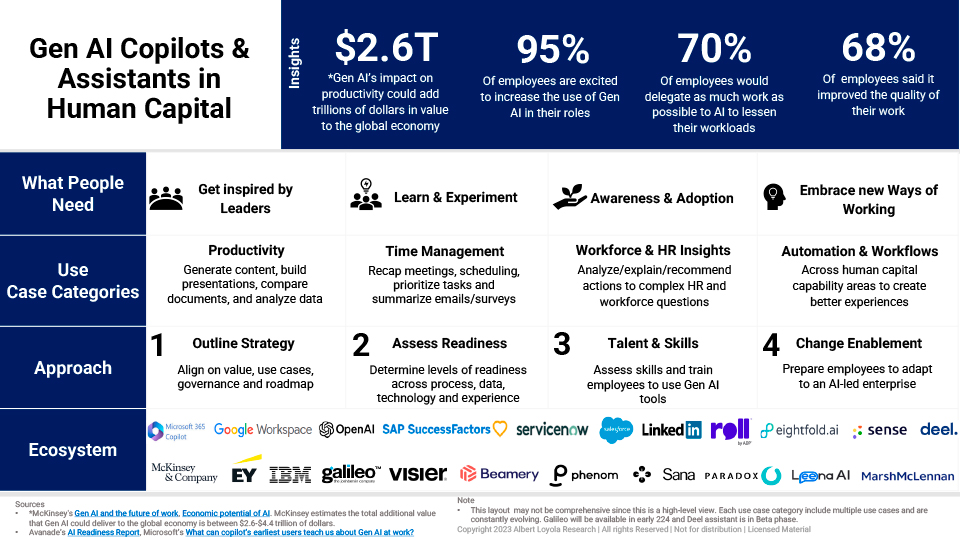 Market Insights
Hello, and welcome back to my Blog! AI Copilots are on the rise! Since the
Read More »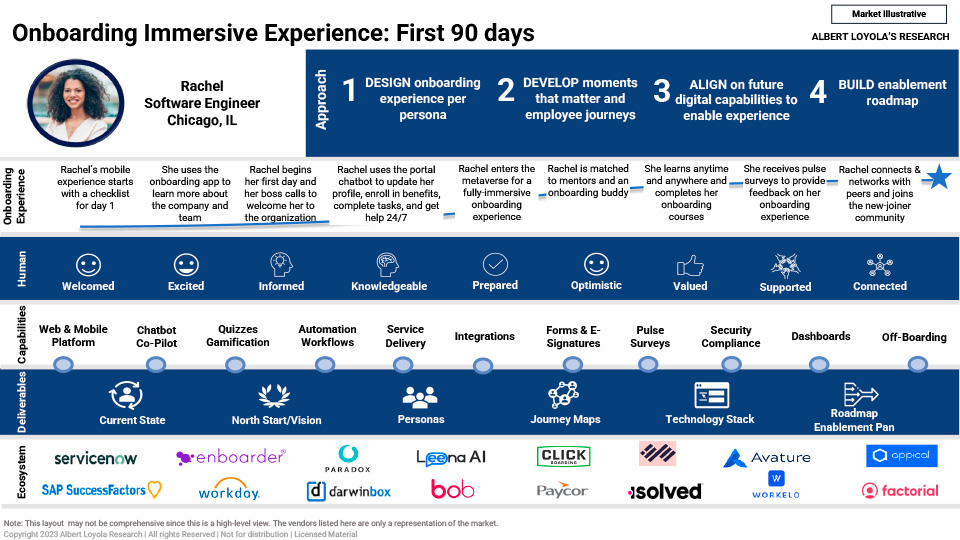 Market Insights
Hello, and welcome back to my Blog! As Gen AI continues to disrupt markets and
Read More »