Generative AI: Talent & Organization Implications
Hello, and welcome back to my Blog!
Welcome to HR Tech weekly review; generative AI GTM, Partnerships and POV continues to evolve in the marketplace: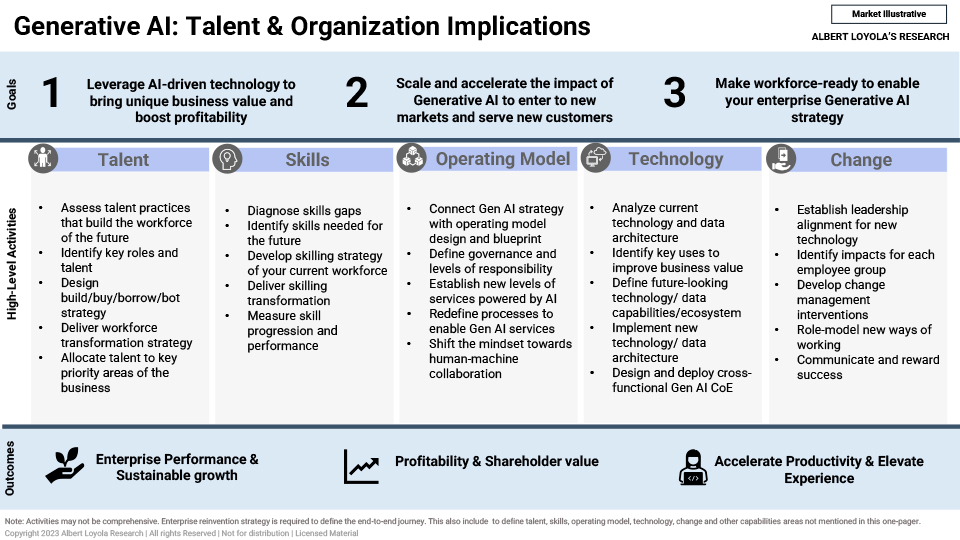 What are the implications that Generative AI is bringing to talent and organizations?


With that in mind, the one-pager above provides a high-level view around Generative AI and People & Organization implications based on 5 pillars:
Talent
Skills
Operating Model
Technology
Change
At the bottom, a connection with business outcomes.
Additional insights:
As companies move from value creation, and use cases prioritization to building and experimenting with this new capability, Gen AI needs to be integrated within your enterprise digital strategy, interconnect with data sources and technology ecosystem infrastructure.

 

Considerations around ethics & data privacy, risk levels and talent are key levers for a successful implementation and track compliance
Enterprise reinvention strategy is required to define the end-to-end journey. This also includes defining talent, skills, operating model, technology, change and other capabilities areas not mentioned in this one-pager.
My opinions are my own.
Does this make sense? I would like to hear your thoughts
More to come! Stay tuned.
Note: All views expressed in this article do not represent the opinions of any entity whatsoever with which I have been, am now, or will be affiliated. My opinions are my own.
Share it with your network:
Artificial Intelligence | Employee Experience| HR Transformation| Advisor| Speaker
Albert brings global market research experience  to help executives harness intelligent technologies, reinvent HR, re-skilling and employee experience across NAR, APAC, LATAM and EMEA regions.
[fts_twitter twitter_name=AlbertLoyolaM tweets_count=6 twitter_height=450px cover_photo=yes stats_bar=yes show_retweets=yes show_replies=no]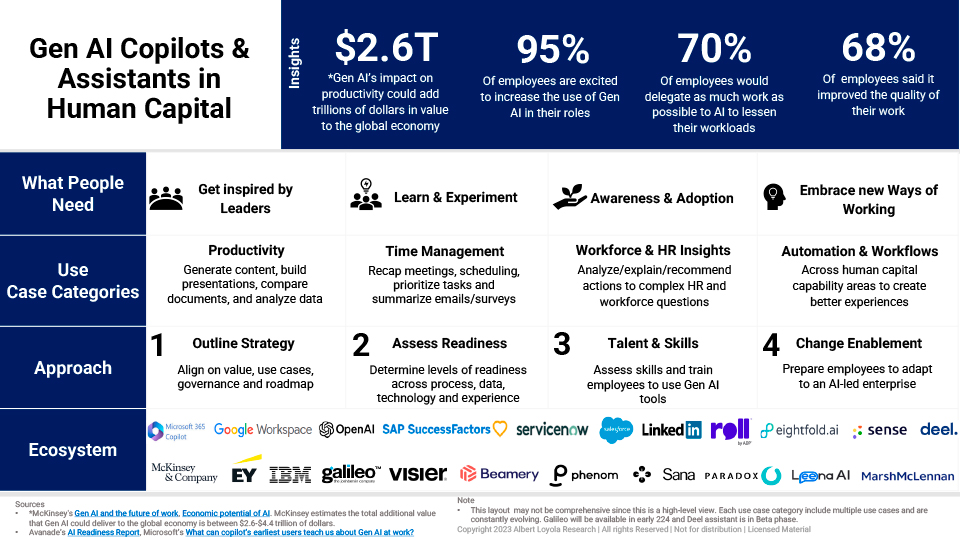 Market Insights
Hello, and welcome back to my Blog! AI Copilots are on the rise! Since the
Read More »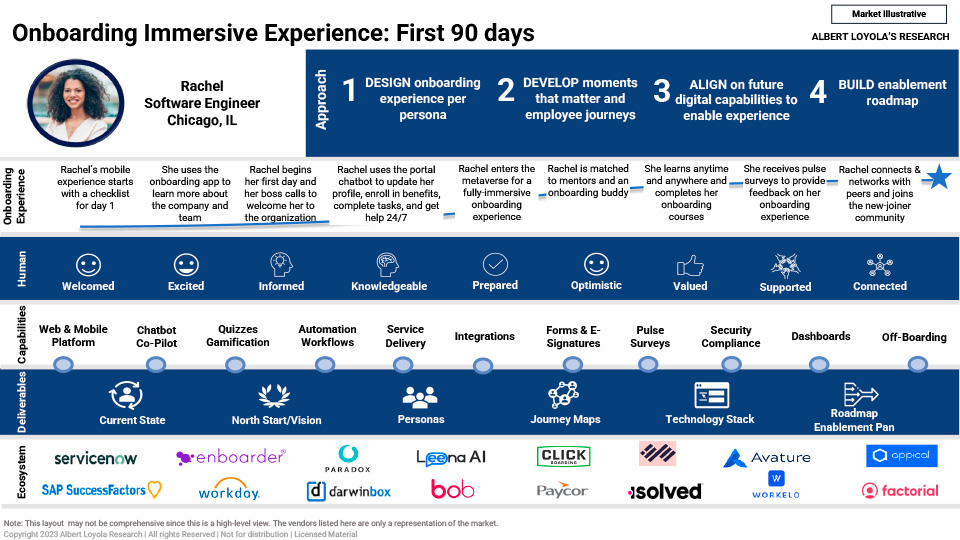 Market Insights
Hello, and welcome back to my Blog! As Gen AI continues to disrupt markets and
Read More »