Market Watch for Talent & HR Nov- Dec 2022
Hello, and welcome back to my Blog!
Executive Summary
More than 120,000 employees in the US Technology market have been laid off due to economic contraction and years of exponential hiring. However, as a result of that, high skilled talent is available now to be hired bringing innovation, data science & AI leading-practices to accelerate enterprise transformation and help companies to navigate uncertain times.
As companies prepare for next year, it is important to remember that enterprise transformation has talent implications; whether you want to change the way you serve your customers, launch new product or services, or introduce new technology. These new market capabilities will require companies to reimagine talent strategy, validate skills, upskill employees, manage change and adoption. 
Hybrid work, people analytics, upskilling, talent acquisition and workforce management are key topics for 2023. Skills and data frameworks will need to be integrated and connected (skill taxonomy) across the talent lifecycle to find and attract a broader pool of talent, and develop people with new roles and assignments. Furthermore, HR technology is driving acceleration for upskilling and providing personalize learning experiences to enable talent mobility.
For tech startups, the startup market still looks slightly stronger than 2021 ($11B in investment until September). However, there is greater chances that the market slowdown will increase the impact on VC investments and startup valuations. Investors are willing to invest in HR Technology that have key differentiators and connect talent data, skills and ecosystems to build future-looking tech stack. 
Market constraints are a great opportunity for HR Tech innovation and for HR Tech players to re-assess their value proposition, invest in product development, marketing and GTM. Key elements growth this 2023 is to build partnerships with best-of breed-solutions, service integrators and major HR tech platforms.
 
More HR technology consolidation is coming in 2023 (due to proliferation of HR tools) to enable organizations with systems of experience, systems of intelligence and systems of engagement with insights and applications around planning, attracting, developing and retaining #talent.
See details below where I expand on the latest acquisitions, funding rounds and partnerships.
Venture Funding
New Offerings & Partnerships
Relevant Acquisitions
Relevant Articles
Art of the Possible
More to come! Stay tuned.
Note: All views expressed in this article do not represent the opinions of any entity whatsoever with which I have been, am now, or will be affiliated. My opinions are my own.
Share it with your network:
Artificial Intelligence | Employee Experience| HR Transformation| Advisor| Speaker
Albert brings global market research experience  to help executives harness intelligent technologies, reinvent HR, re-skilling and employee experience across NAR, APAC, LATAM and EMEA regions.
[fts_twitter twitter_name=AlbertLoyolaM tweets_count=6 twitter_height=450px cover_photo=yes stats_bar=yes show_retweets=yes show_replies=no]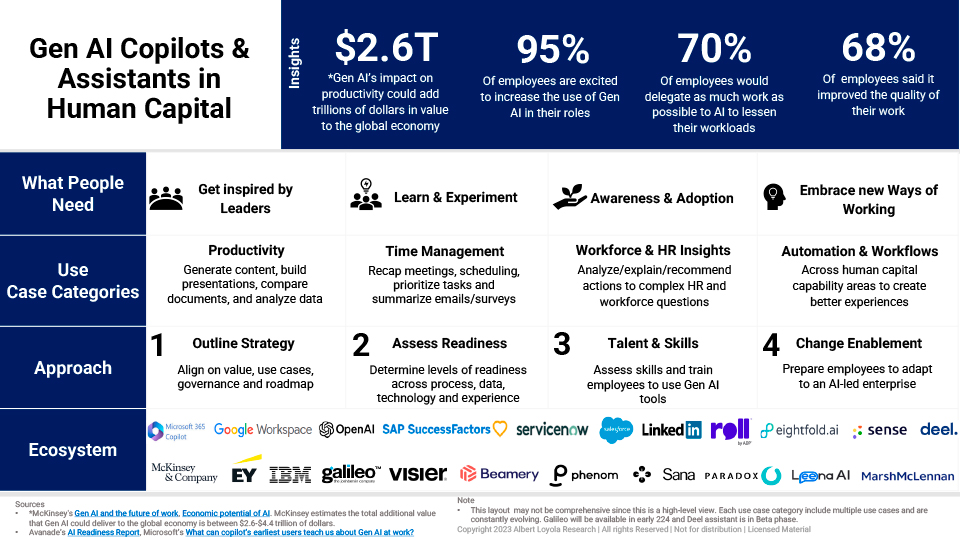 Market Insights
Hello, and welcome back to my Blog! AI Copilots are on the rise! Since the
Read More »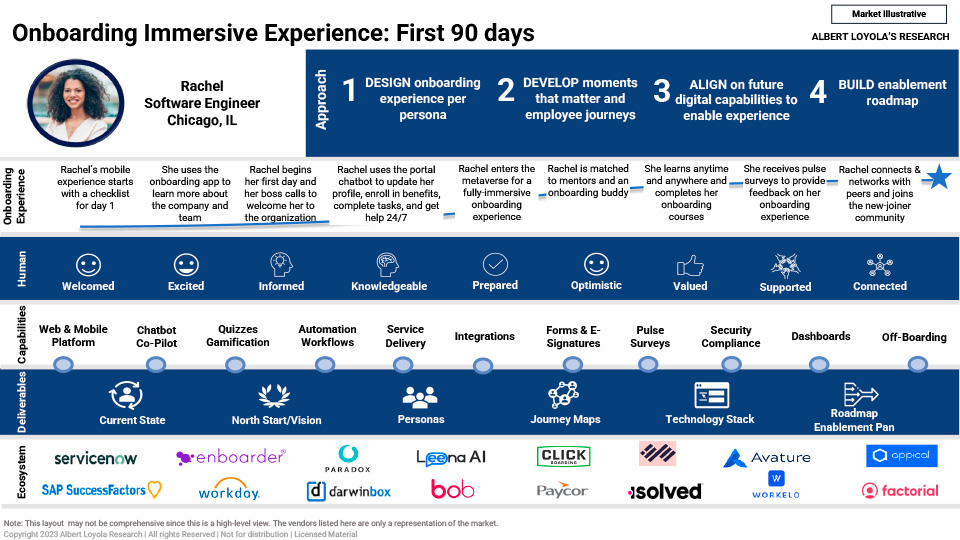 Market Insights
Hello, and welcome back to my Blog! As Gen AI continues to disrupt markets and
Read More »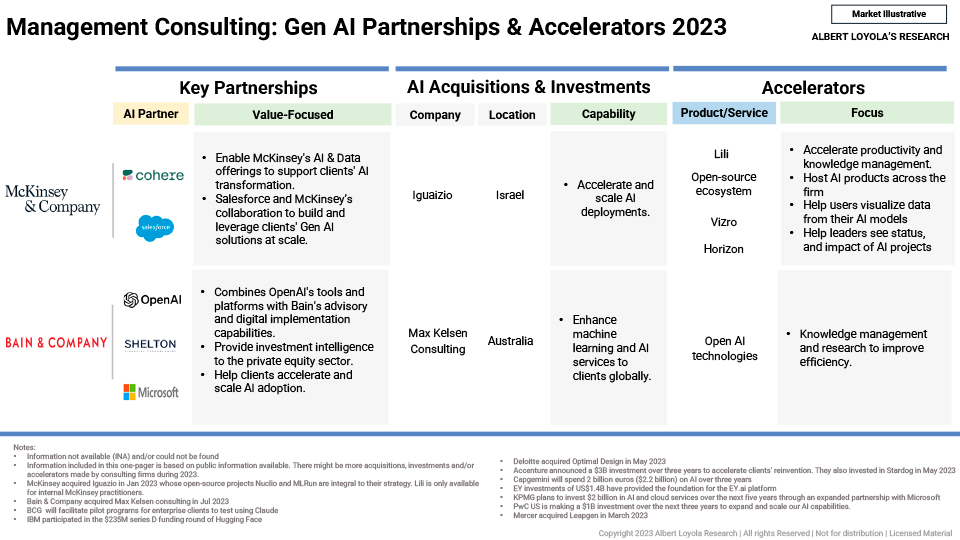 Market Insights
Hello, and welcome back to my Blog! With 40% of enterprises planning to invest in
Read More »